Advanced Enzymes ranked amongst India's Fastest-Growing Mid-Sized Cos.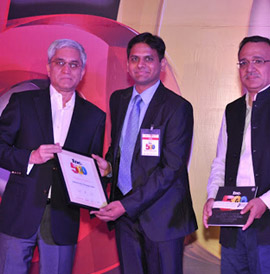 Advanced Enzyme Technologies Ltd. featured amongst the top 500 as part of Inc. India's fastest-growing mid-sized companies' list for 2012. Accordingly, it received a 'Certificate of Excellence' during the fourth annual Inc. India 500 Awards Ceremony held on March 23, 2013, in Delhi.
The Awards bring together the nation's brightest and most successful business minds to mark the remarkable achievements of the companies that appear on Inc. India magazine's prestigious ranking.The selection criteria to recognize business excellence among mid-sized enterprises in India includes net sales figures of last four financial years, compounding annual growth rate (CAGR), digital presence and availability of company information online, leadership and top management,
company's year of incorporation and line of business, among others.